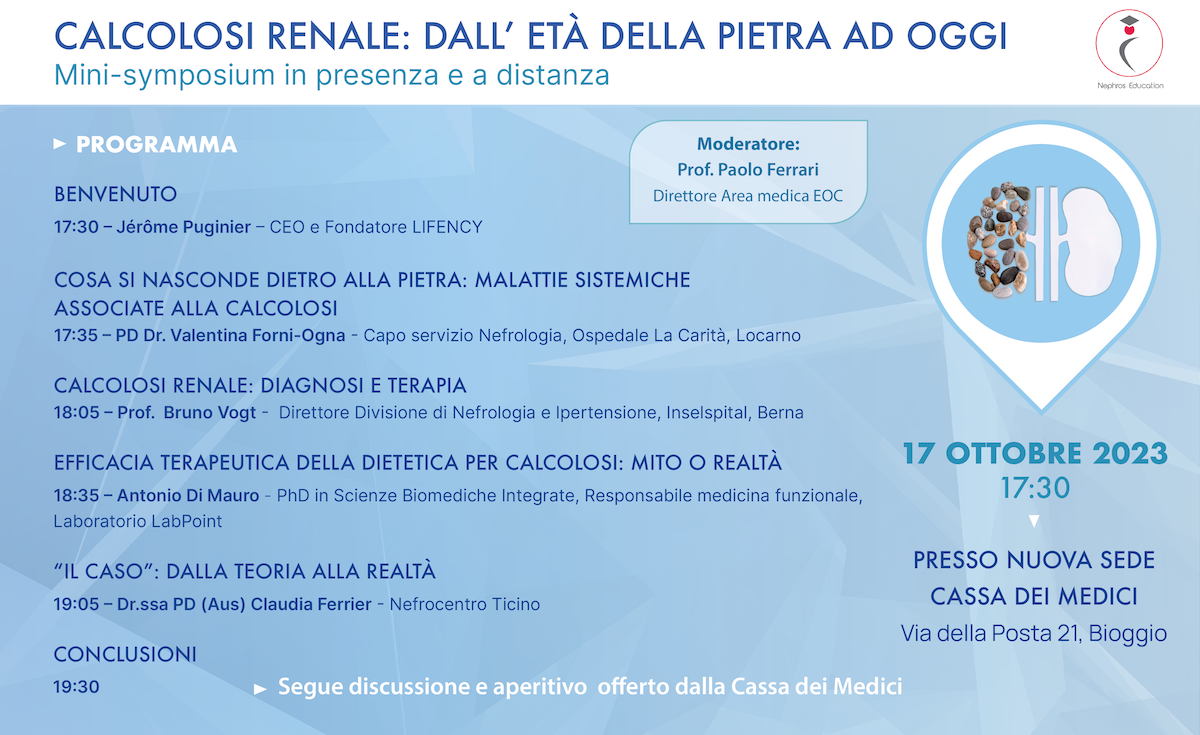 On October 17 was held the 8th symposium of Nephros Education organized by LIFENCY, at the Headquarters of Cassa dei Medici in the Italian Switzerland. Guided by PD Dr. Valentina Forni Ogna, Prof. Dr. med. Bruno Vogt, PhD Antonio Di Mauro, PD (Aus) Dr. med. Claudia Ferrier-Guerra,  and Prof. Paolo Ferrari as moderator, we explored the complex theme of kidney stones through different perspectives.  
The numerous attendees, both in presence and online could interact with the faculty and contribute to this great knowledge sharing experience.
Lifency proudly supports educational projects in the fields of medicine and biological sciences.